When you major in global studies at the University of Nebraska–Lincoln, you'll explore the complexities of our ever-changing world. Enhance your knowledge of critical global issues and develop your skills in critical thinking, cross-cultural communication and logical analysis. Our interdisciplinary program is designed to help you navigate the growing interconnectedness and diversity of interactions at the global level and ultimately become a change-maker.
College

Hours Required

120

Minors Available
The Nebraska Difference
Curiosity
Discover what moves you with a diverse blend of academic disciplines.
Flexibility & Choice
Customize your degree with course choices. Add a minor or second major.
Hands-On Experience
Build knowledge, skills and experience in and out of the classroom.
Limitless Career Paths
Connect your major, interests and goals to any field.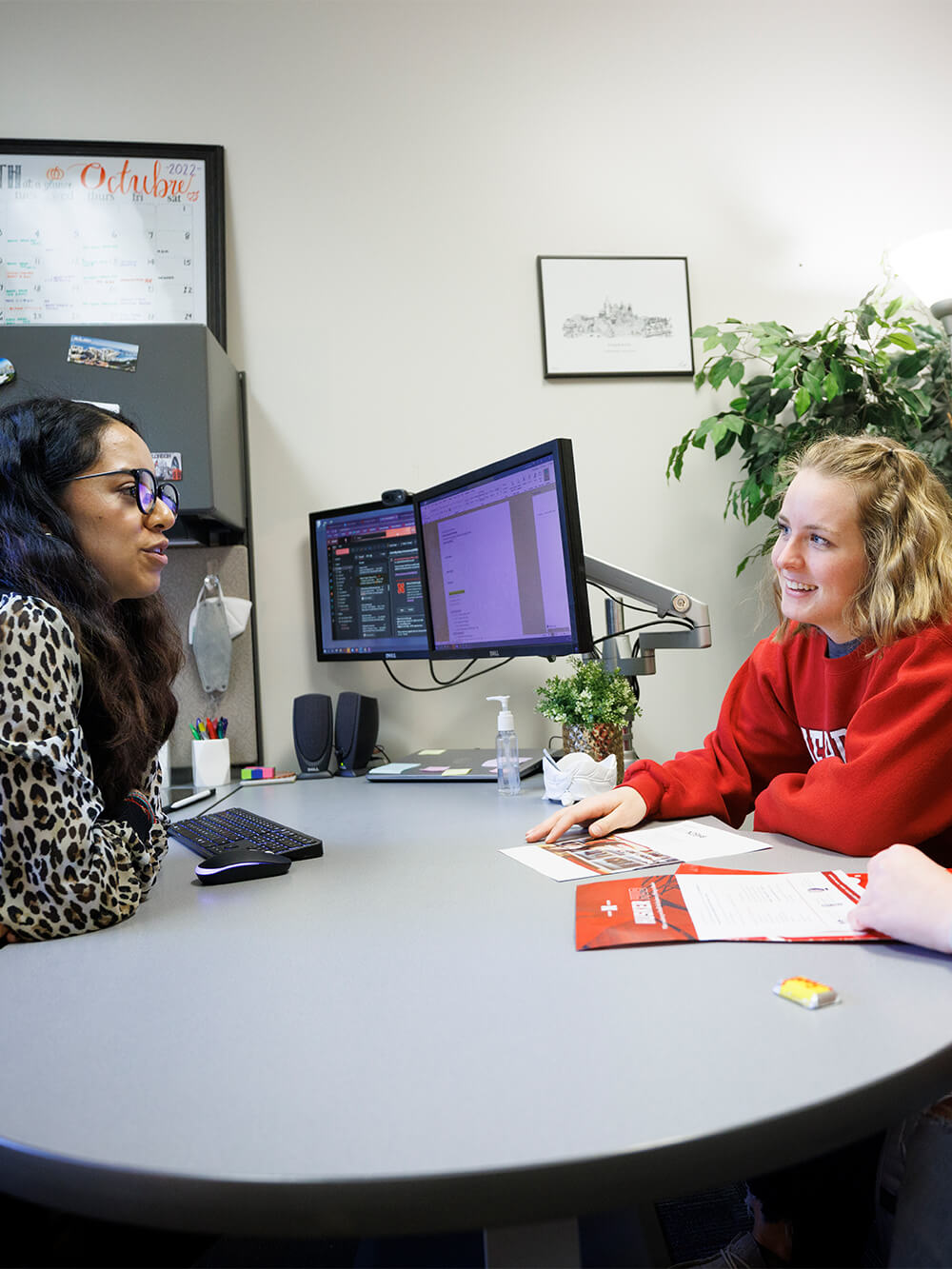 Program Features
Focus and Range 
Dive deep into your global studies major while taking a wide variety of courses across all areas in the College of Arts and Sciences. Graduate academically well-rounded and eager to keep learning. Use your collaboration and communication skills to address complex problems and make a positive impact professionally and personally. 
1-to-1 Academic Advising and Career Coaching 
Along with your faculty, professional academic advisors and career coaches will help you make a one-of-a-kind degree plan. We are focused on your success, while at Nebraska and after graduation, whether your goal is employment or graduate/professional school. 
Interdisciplinary Learning 
Select a particular region of the world to focus on as well as thematic specializations that incorporate both the humanities and the social and behavioral sciences. Shape the major to your own curiosity, and plan to study abroad or complete an internationally focused internship.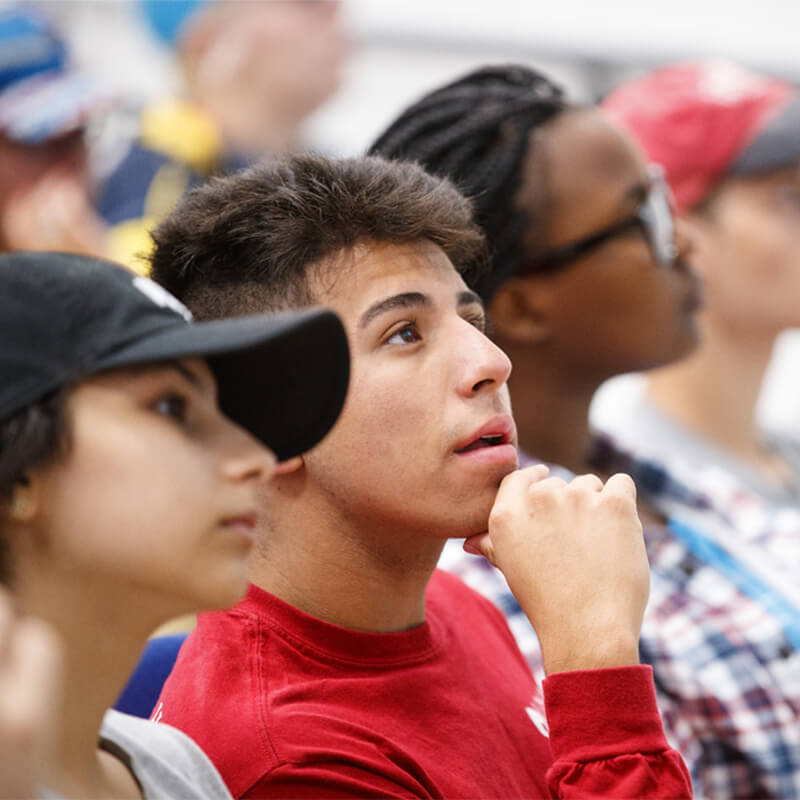 Notable Courses
Introduction to Global Studies (GLST 201)

The connectivity of human populations and their activities across time and space, dynamics of conflict in regions and impact of local decisions on global outcomes.
Food and Culture (GLST 214)

The relationship between food and culture. Use food as a lens to explore general topic areas, such as identity, gender, language, family, nutrition and health.
Colonization, Decolonization and Globalization (GLST 280)

Critical comparative examination of colonization and decolonization and its impact on modern day globalization.
Refugees, Displaced Persons and (Im)migrants in a Globalized World (GLST 350)

Current and historical perspectives on forced migration with special attention to refugees, displaced persons, immigrants and migrants.
Grant Writing and Fundraising for Social Good (GLST 415)

Mechanics of grant writing and fundraising for social impact organizations.
Human Rights, Environment and Development (GLST 476)

Various perspectives on the intersection of human rights, development and the environment from a global perspective.
Huskers Do Big Things
Internships
Pathways intern, U.S. Citizenship and Immigration Services
Intern, FBI
English teaching intern, Senshu Matsudo Jr. High
Student intern, U.S. Department of State
Global ambassador, International Studies Abroad Company
Careers
Foreign Service Officer, U.S. Department of State
Humanitarian Information Officer, USAID-Bureau for Humanitarian Assistance
Program Associate, Middle East and North Africa - International Republican Institute
Cyber Security Analyst, New York City Cyber Command
Staff Officer, United States Strategic Command
Special Projects Associate, OceanX
Graduate Schools
Master's degree, Asian Studies, University of Hawaii at Manoa
Master's degree, International Relations and International Human Rights
Master's degree, Peace, Conflict and Developmental Studies, Jaume University
Master's degree, Security Studies, Kansas State University
Juris Doctor degree, American University
Outside the Classroom
Depending on your major, interests and goals, you can choose to do research, work as an intern, study abroad, become a leader or serve your community. The university's Experiential Learning requirement ensures you have at least one of these transformative learning experiences; students in the College of Arts and Sciences typically complete at least two.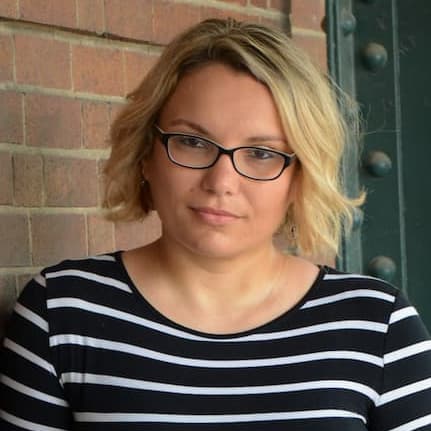 Featured Faculty
Emira Ibrahimpašić, Associate Professor of Practice and Assistant Director of Global Studies
Dr. Ibrahimpašić's interdisciplinary background influences her work. She teaches multiple courses, and her research focuses on refugee integration in Lincoln. She has led study abroad programs in Belize, Belgium, the Netherlands and India and helps students apply for national fellowships and scholarships. She also organizes campus events, such as the Global Cafés.
Academics & Experiential Learning
Our motto is Academics + Experience = Opportunities. Employers and graduate/professional schools are looking for students who have a strong academic background and hands-on experience.
Global studies majors engage in an internship or study abroad, and many study abroad or get involved in service or leadership on campus and beyond.
Career Preparedness
GIST 311: Seminar on Launching Academic and Professional Careers. Explore and prepare for big things after graduation.
CASC 200: Career Development in Arts and Sciences. Explore your interests, abilities and values while identifying career options and preparing to apply for internships, jobs or graduate/professional school.
Community
Participate in Model United Nations or the E.N. Thompson Forum on World Issues.
Pursue national scholarships and fellowships for international engagement. Global studies students always stand out in these competitive opportunities.
Have Questions?
We're Here to Help
If you have questions about the Global Studies major or navigating the application process, contact us.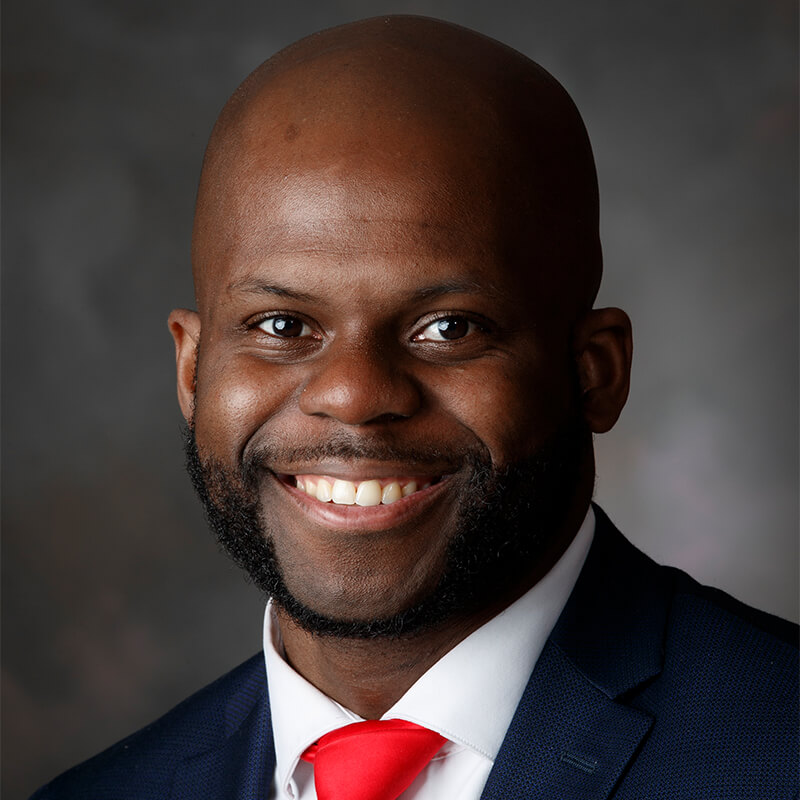 Contact Name

Nicholas Gordon

Contact Title

Director of Recruitment

Phone

Email